The APP Group announced today that APP Corporation Pty Limited has acquired Canberra-based Defence specialist consultancy, Terra Schwartz.
The acquisition enhances and diversifies The APP Group's already established Defence business by strengthening its end-to-end procurement, commercial, ICT, workforce and contract management capabilities for complex Defence and federal government agency engagements.
The APP Group's Acting Chief Executive Officer, David Simpson, said, "We welcome Terra Schwartz to The APP Group and are excited by the opportunity to grow our end-to-end service offering, supporting our valued government clients. Building our Defence offering is aligned to our growth aspirations for the business which are underpinned by deploying the best technical talent and service experience to our project partnerships."
Since 1990, The APP Group has provided market-leading advice with the latest industry insights to support the delivery of Defence capability and infrastructure which play a critical role in Defence and national security.
The APP Group's Chief Executive Defence, Mat Bradley, said, "The APP Group is focussed on supporting Defence and Australia's security objectives and challenges. This strategic investment further unlocks our capacity to partner with Defence and future project opportunities. Drawing upon the combined strength of our multi-disciplinary consultant network, we bring expertise across the full Defence Capability Lifecycle with a particular focus on providing an Australian owned and operated perspective with industry best practice."
Headquartered in Canberra, Terra Schwartz specialises in Defence procurement and contract management with a diverse range of projects underway. The team of over 50 staff have extensive skills and capabilities across project and program management, application development and contingent workforce services. Project engagements span Defence and National Security, Government, Law Enforcement and Energy and Infrastructure.
Terra Schwartz Chief Executive Officer, Louis Matti, shared, "Terra Schwartz has established itself over the past six years to be a trusted partner of government through the successful procurement of quality services and capabilities, underpinned by a highly qualified and experienced team. Joining The APP Group supports our growth ambitions and accelerates opportunities for our people to have better career pathways and learning and development opportunities."
The APP Group is one of only eight companies trusted to develop and deliver large-scale Capital Facility Infrastructure projects for the Department of Defence that support critical military capabilities.
Specialisations include:
Government Approvals Process (including the Parliamentary Works Committee)
Project Management
Procurement, Contracts & Transactions Management
Program Management Office
Project Controls
Business Case Development
Capability Document Suite Development
Contractor Tender Support
Independent Project Governance & Certification Services
This announcement comes as The APP Group's continues its strong partnership with Defence on projects including the redevelopment of HMAS Harman and DTSO Fishermans Bend.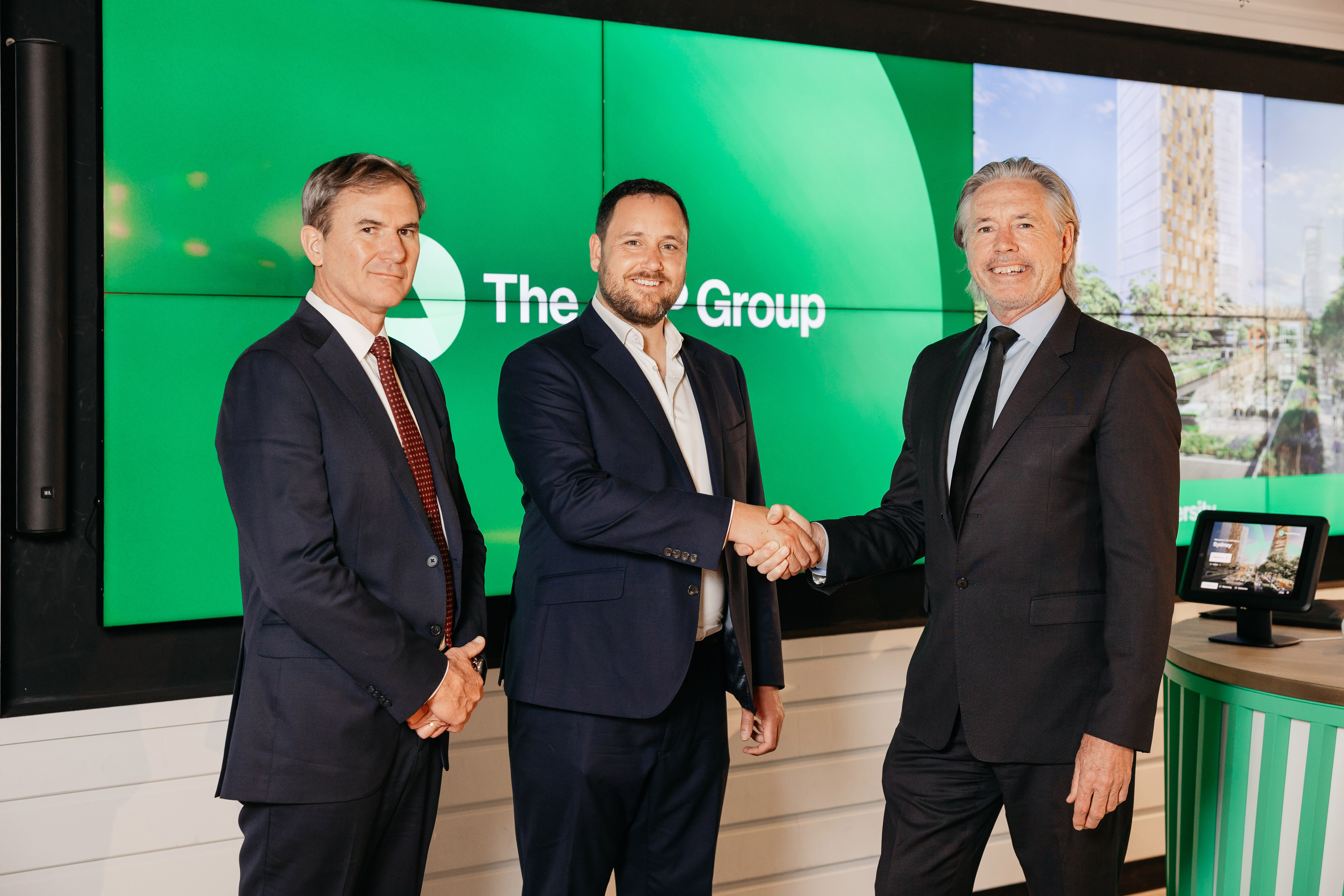 Pictured (left to right): Mat Bradley, Chief Executive Defence at The APP Group; Louis Matti, Chief Executive Officer of Terra Schwartz; and Dennis Finn, Chairman & Non-Executive Director of The APP Group.